Whatever your business context, we have a solution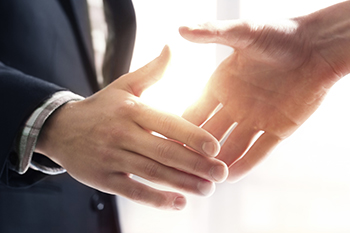 Financial IT is our core business...
Founded in 2009, today Sun i-tech is a well known professional software vendor offering solutions designed for life insurance professionals (mutual insurance companies, insurance companies, provident institutions, brokers and management representatives).
Packaged solutions, bespoke solutions and development tools specifically designed for the insurance sector, Sun i-tech provides concrete solutions in terms of industry, regulatory and technological challenges (full web and digital solutions).
Also read Insurance Solutions ›
But not only!
Sun i-tech has extensive expertise in designing development tools for IT and data processing professionals working in all business sectors.
With the launch of its development platform - MIKADO - specifically designed for the insurance sector, Sun i- tech has been innovating in this domain since 2012. Developing front- and middle-office web technology components specifically adapted to the insurance industry, MIKADO facilitates the digital transformation of IT services.
Sun i-tech has continued to grow and diversify by launching, at the end of 2013, its Alias Application Designer range and Alias Entry - its first multi-sectoral computer-aided software engineering solution. This J2EE development platform is currently sold on the Internet via a dedicated e-commerce website www.alias-ad.com
Building on the success of its computer-aided software engineering solution Alias Entry, Sun i-tech launched a sister platform for developing applications for mobile devices (tablets and smartphones): Alias Mobile Designer.
Also read Developers and IT Professionals ›
A proactive member of the Eclipse community
Long-time users of Eclipse tools for J2EE developments, the Sun i-tech engineering team is designing a Plug-in offer for Eclipse to facilitate the creation of JSP and PHP pages.
Available
on the Eclipse Market Place


Also read Plug-ins for Eclipse ›
Strategic partnerships with software and computing services companies
From the outset, Sun i-tech made the strategic decision to form partnerships with digital companies renowned in their fields of activity. The high level of expertise and professionalism of these structures enable Sun i-tech to offer all its clients a range of high value-added services. The complementarity between the teams means that our clients benefit from the best market practices.